This material was first published in issue 4 of Russian Gap magazine (2015)
My first question, of course, is about London. We are a London magazine and really love our city. Tell me, when did you come here for the first time?
It was in 1994. I came at the invitation of Andrew Lloyd Webber himself. An absolutely unforgettable trip. Webber had heard of me thanks to the 'New Names' fund, and gave me a personal invitation to his festival, at Sydmonton Court, just outside of London. Various theatre productions, musicals and other groups gather there. The festival is huge, but up to that point, classical music had never been in the programme – in that sense I was a trailblazer. I gave a solo recital, and played my own variations on themes from his productions as an encore.
And immediately conquered his heart?
He even invited me back the following year, which goes against the history and the usual regulations of the festival – nobody is ever invited twice. But that is not the point. The effect London had on me was comparable to the effect Paris had on me when I travelled there in 1990, when I still lived in Irkutsk and was still a fresh-faced youth. The impression the Parisian squares and streets made on my heart has lasted to this day. And the same can be said, without a doubt, for London in 1994. It is completely different to Paris, of course. But its colours, its air and style are definitely in my personal top three.
In the top three after Irkutsk and Moscow?
Well, Irkutsk is my home town, clearly. Let's say top five. We'll broaden the horizons to be on the safe side.
And which other cities would make the top five?
Irkutsk, Moscow, Paris, London and probably Lucerne.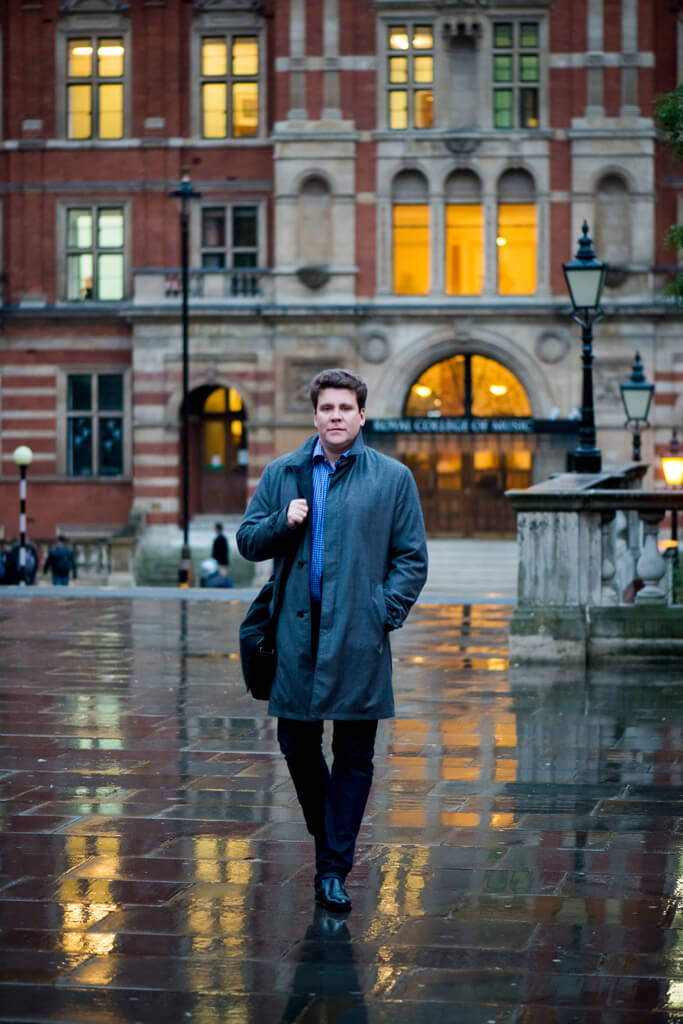 Lucerne because of the festival?
Because of Rachmaninov, Senar, because of… In general, the character of that town is not comparable to any other town in Switzerland, even though on the face of it everything is much the same: the lake, the mountains, fondue and all the rest.
You now live in Moscow. Have you considered moving?
I have counted up especially – I didn't waste my time while I was on the plane. This year I spent 23 days in Moscow. Which means you could say that I didn't live there. Of course, that's where my home is, my base, where I can change my shirt and eat some home-cooked pelmeni, before setting off again. And for that reason, home is such a subjective concept, especially for someone who spends their life travelling. Home is a hotel.
And do you ever find, like Gidon Kremer, that sometimes you wake up in the morning in a hotel and…
…and I can't remember where I am? All the time. For any musician, you always have the same two stories. First you have dreams about a full auditorium when you haven't learned your programme. The second is a complete loss of your sense of space. Where am I today? Which concert hall? Which city?
I'll remind you: we're in London! Do you have favourite places here?
I love Kensington, Hyde Park, the Albert Hall, where I have often played, and all those little streets around there… In general, London is an incredible city: you just need to go 500 metres and already everything is in a completely different style, there is a different energy, different people, a different rhythm. I like it a lot!
What do you most associate with London?
That would be my first hotel, Claridge's. I once lived there for ten days straight.
A very good hotel, and they serve an excellent tomato soup.
Exactly right! And they have a good bar. London Pride is good there.
Isn't that the same everywhere?
No, what are you saying? The thing is, you shouldn't drink it from the tap. You should only drink it from the bottle. Because when it is from the tap, it looses its smaller bubbles, it becomes basically the same as ale. You have to drink it from the bottle, so if you want beer…
…you need to go to a hotel.
Yes indeed.
A typical response from a musician.
I won't deny it. But also of course, I associate London with Webber – he is a living legend, who is already studied in music history lessons in schools. Football is also really important to me, and I support several teams. Although really, that's not true, I support one team, Spartak, but I love beautiful football. And in London there are so many football stadiums! There's Stamford Bridge, there's what used to be called the Arsenal stadium, the Emirates, and also Wembley. In 1996, the European Championships were held here, and there was a real massacre after England played Germany… The things that went on in the streets!
Is it true you are not only a football fan, but you also play?
Yes, of course. We have our own team, based in Moscow, made up of musicians, actors and friends. I am planning a trip back especially for that. We book a pitch, organize sparring partners. We just played three days ago.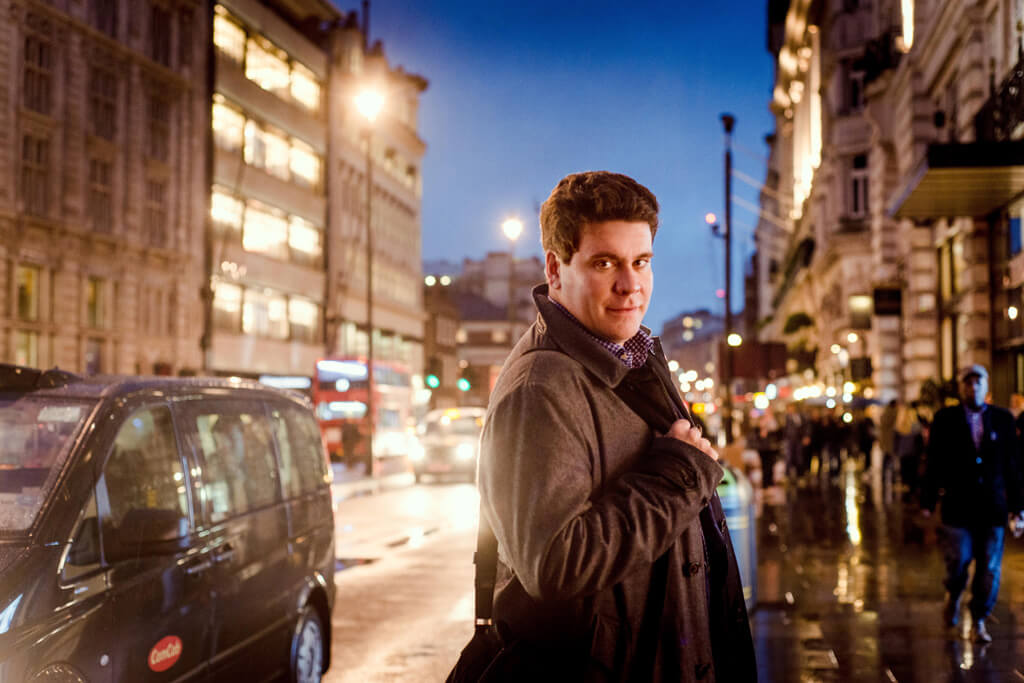 The public in London really loves you. The whole Russian diaspora, the whole of the Russian community gets excited when your name appears on posters. Do you feel something special about London audiences?
London is, of course, famous in the musical world. But the audiences are very open. Although, generally I don't differentiate between audiences according to nationality. Probably, I find Russian audiences the most difficult to this day, because they are my own, because they knew me when I was still 13 years old, and every concert is a confirmation of my story. In London, or New York, or Paris, I find it easier to play.
And do you adjust to the audiences of different countries?
No, never. I say this to young musicians as well: under no circumstances should you bend to a particular occasion, or make any concessions, do not adjust to any particular ear, or criticism, or tradition.
You need to be yourself and give yourself up completely, whether you are performing in the most famous concert hall or with a small, provincial philharmonia…
By the way, many more young people go to concerts in Russia than in London. Here most people are around 50. If you look…
…at the subscription system?
And at accessibility. I think it is unbelievable – you can hear concerts of such a high level for such low prices. It's phenomenal. Especially when for five pounds you can buy a standing ticket practically right next to the performer.
And afterwards they immediately give you flowers?
Yes, Russians do. Always, no matter which concert hall. If I see a girl walking in with a bouquet, I know for sure she's Russian. It's a sign, from Russia with love. There are a lot of Russians everywhere: in New York, in London. Many of them come to my concerts, and I am very glad. And if they are then also from Siberia, if they say they are from Irkutsk, they automatically become as good as relatives to me.
You have already triumphed at all the most important concert halls in London. Do you have a favourite?
I have played here many times, and I adore playing with all the London orchestras. Naturally, I have played most often with the London Symphony Orchestra, with Valery Gergiev. We have played at least 40 concerts. I have also appeared with the London Philharmonic, and toured a lot with the Royal Philharmonia, and played at Royal Festival Hall, and Wigmore Hall, and the Royal Albert Hall – I really love all of it. By the way, it's strange that London doesn't really have a truly fantastic hall. At the moment, the only hall I really like acoustically is Cadogan Hall. The others are all fine, but mediocre halls. Although, it doesn't make a difference to me where I play. Even in a hall with the worst acoustics, a concert can turn out well.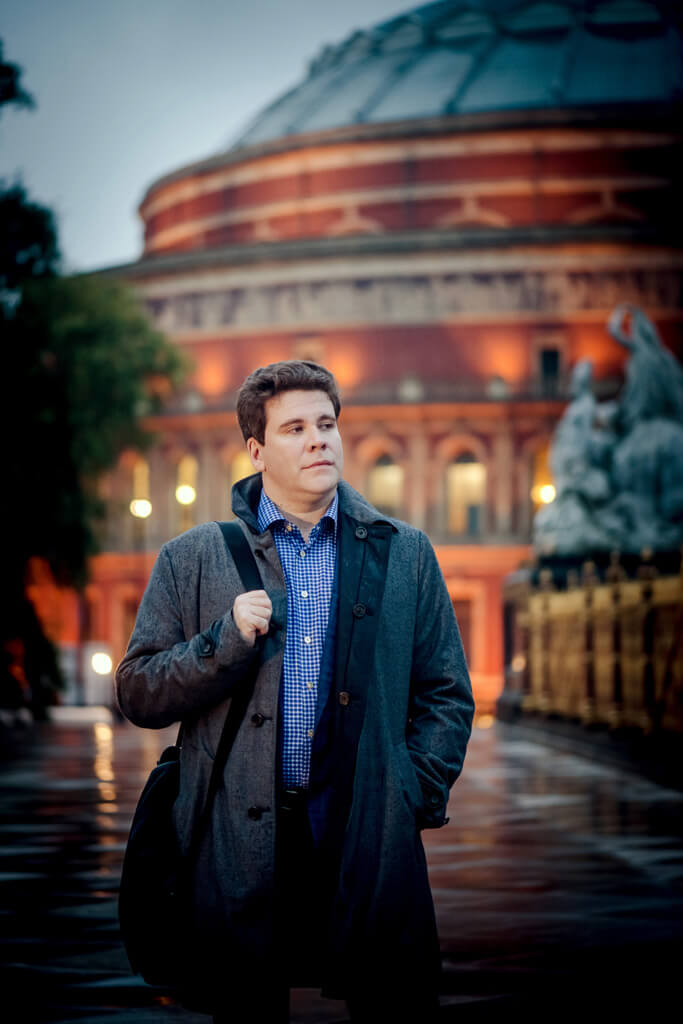 It is said that you are completely unpretentious. You play always and everywhere, and with pleasure.
Absolutely.
What could make you pause? If someone rings you up and suggests something, what could make you say 'no'?
That is probably one of my failings. I perhaps still have to learn how to say the word 'no'.
Do you suffer for your inability to say a firm 'no'?
No!
This season, you have 224 concerts planned, if I am not mistaken. Why such a heavy load?
You understand how it is… When people say you are tired after a concert, it means something didn't work out. Because it is impossible to become tired from a concert, a concert does the opposite, it enlivens you. What you give to the hall should come back to you in any situation.
And if you are delayed returning from somewhere? And you already need to play somewhere else?
It happens, of course.
In these moments, how do you gather the strengh, how do you revive yourself?
The thing is, I don't get hung up on what has already happened. It goes without saying, you put a lot into it, you give yourself over to it. But you don't have the option to break everything off, because tomorrow there is already something else. You have already left the situation behind you. If I get tired, it's my problem.
If a concert has gone well, and you played two halves and a further nine encores, then afterwards you have to catch a flight, you sometimes don't sleep all night, you are in an amazing mood.
The problem is that now I am beginning to feel aware of these flights back and forth, and the changes between time zones.
But you don't drink any special teas?
I go to the sauna.
The sauna, pelmeni, football?
Exactly. Really, you need to visit me in my home town, on Lake Baikal. Get warmed up, dive in the lake a few times, and you will understand how that's enough for a couple of months, for sure.
And can music itself help to relieve stress?
Of course! Music helps me, when it isn't something I need to study urgently. Not long ago, Gergiev literally provoked me into learning Prokofiev's second piano concerto in eight days. It's great training for the mind, going out of your comfort zone. It's useful to challenge yourself every once in a while. I also love to switch off and lose myself in recordings of the great jazz musicians. I love Oscar Peterson and Kieth Jarrett.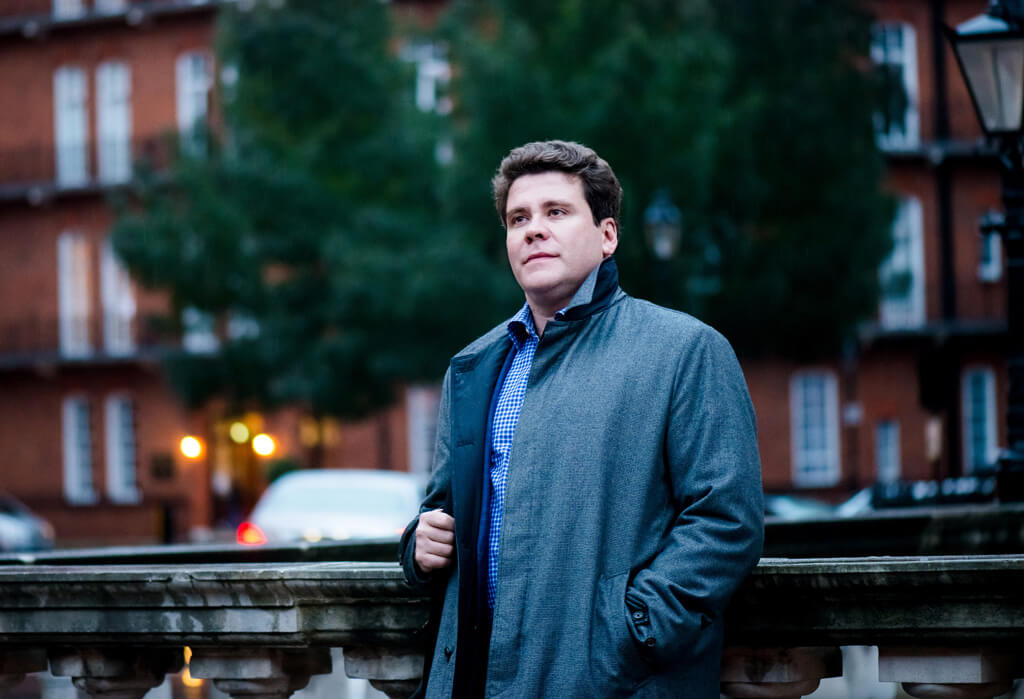 Do you find it difficult to make compromises when you are dealing with the business side of your festivals, or your charitable, social or creative work?
With regard to business, I can't say, because I don't have anything to do with it. The only person in my family who had a talent for that was my grandmother, who had five appartments during the Soviet era. Co-operative appartments. She was indomitable. She sold one appartment on the sly, and gave me 18,000 dollars before I left for Moscow in 1991, saying "Take this to get you started."
Incredible!
Nowadays she would have expanded significantly. We aren't like her. But you need flexibility in everything. First of all in your muscles – that's also not unimportant. On the other hand, you need to be honest with yourself. If you go out onto the stage wearing a mask, deceiving the audience, that's a mistake that will come back to you like a boomerang in an instant. Perhaps even at the very same concert.
You aren't stubborn?
I am stubborn, in the good sense of the word, if I want to achieve something.
What is the importance of classical music today – in a couple of words?
Immense. It is musical therapy. It is therapy on stage, which heals the people who come into the auditorium, and the person playing.
Perhaps it is thanks to this that you can make it through 250 concerts.
Yes — on the subject of how it all works out, there have been masses of situations when I have performed with a temperature, or come on stage straight from a twelve hour flight. Even under such stress, with the pressure, the concerts often don't turn out badly. Music doesn't only heal, it brings people closer, makes peace between them. God forbid politics should get involved in the business, but in 2000 we played six concerts in a row in Tel-Aviv. Every day, the hall was sold out. And at these concerts, Arabs and Jews sat together. Do you understand? A concert is a place where all conflicts stay outside the walls of the auditorium. And of course, it provides a distraction from whatever problems you might be having. It is like meditation.
Does everyone understand the importance of classical music?
That is a separate question. I do a lot about that in Russia, to get more people coming to classical music concerts. And over the last ten years, I have seen changes for the better.
In concert halls today, there is a huge number of young people, and they come not just because they have been forced to, but because they have begun to take an interest in the music themselves. It is better, of course, to begin fostering a love for music with something popular, beautiful, recognisable… It doesn't have to be a lesson in musical history, with a lecturing expert to decipher the meaning of it all. It should be an associative submersion, perhaps even with some kind of video alongside it, with some kind of cinematic moment, connected with personal concerns. If someone gets comfortable (in the positive sense) with classical music like that, then there will be no separating them from it.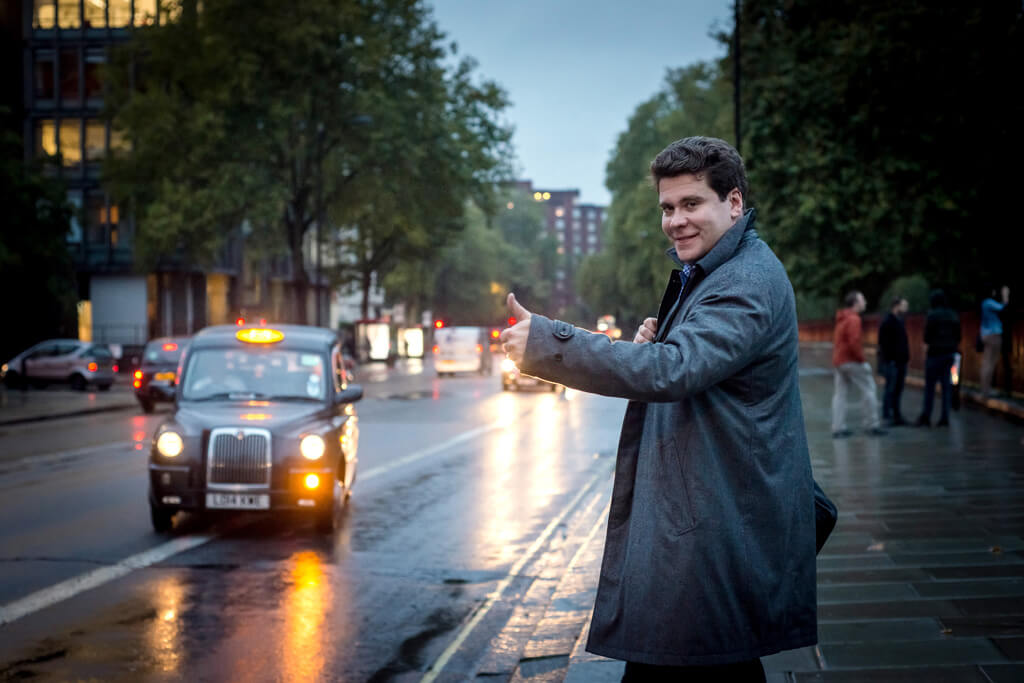 Tell me a bit about your twelve festivals.
The first was, of course, Irkutsk in 2004. A unique audience, familiar surroundings, friends, Baikal, the forest. We then started holding a large number of regional festivals: in Kazan, Tyumen, Orenburg, Perm, Chelyabinsk, Pskov, Sochi… 'Crescendo' is our second baby, our pride and joy. We achieved something big, getting musicians together in Russia. In the 1990s, many people left the country, and not because they wanted to, but because it worked out that way. Because life wasn't easy.
Where did the idea come from? You play, travel, perform. But this is organizational work.
I loved to organize things, even in childhood. Despite my heavy study schedule, I was the leader of our courtyard, a regular Zorro. At home, I had nannies, my grandmother had left work, breakfast in bed, I was such a mummy's boy, but as soon as I went out into the yard, that was it! But I fought for justice, and solved any problems not by fighting but, let's say, on the football field. I loved to do all that, because it worked. The same thing happens when I am dealing with my festivals. I understand that it will work. And from that, I get an unbelievable amount of drive. Those we have invited have never refused to participate, including Gergiev, Temirkanov, Bashmet, Jansons, Masur, Pletnev, Fedoseyev and many many more of our most prominent musicians. We also invited musicians from my generation, and have built a team not just for the football pitch, but also for the stage. This generation, this team, will really be the one to make a name for Russian performance education across the whole world. Our task was to return them to Russia. Not to live (although many have in fact returned), but to perform for their own public, And they wanted to, but simply didn't have any opportunity.
Is there anything you are afraid of?
I am afraid of missing something interesting. I am afraid of not answering somebody, missing out on somebody and, god forbid, offending somebody, for example by not returning one of my 458 missed calls.
What is your mantra?
Everything will be alright, we're going to smash it! In a positive sense.
Interview: Olga Jegunova
Photographs: Katerina Nikitina